Mission
To make space more accessible and sustainable by providing world-class in-space mobility solutions to our customers and partners
Accessible
Space is a natural resource that should be available for the good of all humanity.
In-Space Mobility
Mobility is enabled through hardware, software and services, allowing for safe and reliable movement in space.
Sustainable
We believe in a sustainable in-space ecosystem that will require deep partnerships with like-minded businesses to achieve.
Facilities
Benchmark Space Systems operates out of our headquarters on Lake Champlain in Burlington, VT, with an additional facility in Pleasanton, CA, and offices in the United Kingdom.
Burlington, VT - Systems engineering, analysis, test production of cubesat and microsat products, quality and supply chain management
Pleasanton, CA - Production of ESPA and OTV products, technology development, hot-fire test facility
Aylesbury, England - Westcott Innovation Centre -UK and EU production, operations and program execution
Capabilities
- ISO Class 7 Cleanrooms
- Laminar Flow Hoods
- ESD S20.20 Compliant Workstations
- Component Cleaning and Passivation Lab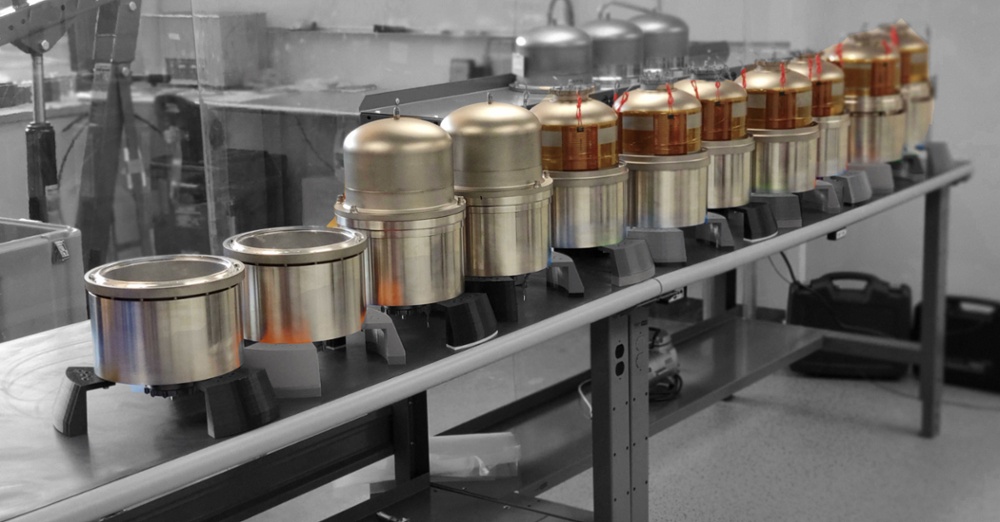 -Thermal vacuum chamber
-Vacuum level capability of 10-7 Torr
-Temperature range of -40 to 80 Celsius

-Vacuum Chamber Hot-Fire Thrust Stand
-Thrust level capability of 10 mN to 3 N
-Vacuum level capability of 10-3 Torr

-Environmental Chambers
-Temperature range of -40 to 150 Celsius

-Helium Leak Detectors

-Pressure Vessel Proof & Burst Test Station

-Electronics and Software Test Bench
-Automated software testing
-Temperature
-Mass and volumetric flow rate
-Pressure

-Pneumatic Pressure Test Station
-Pressures up to 10,000psi

-Ambient Hot-Fire Test Stands (2)
-Thrust level capability of 1N to 450N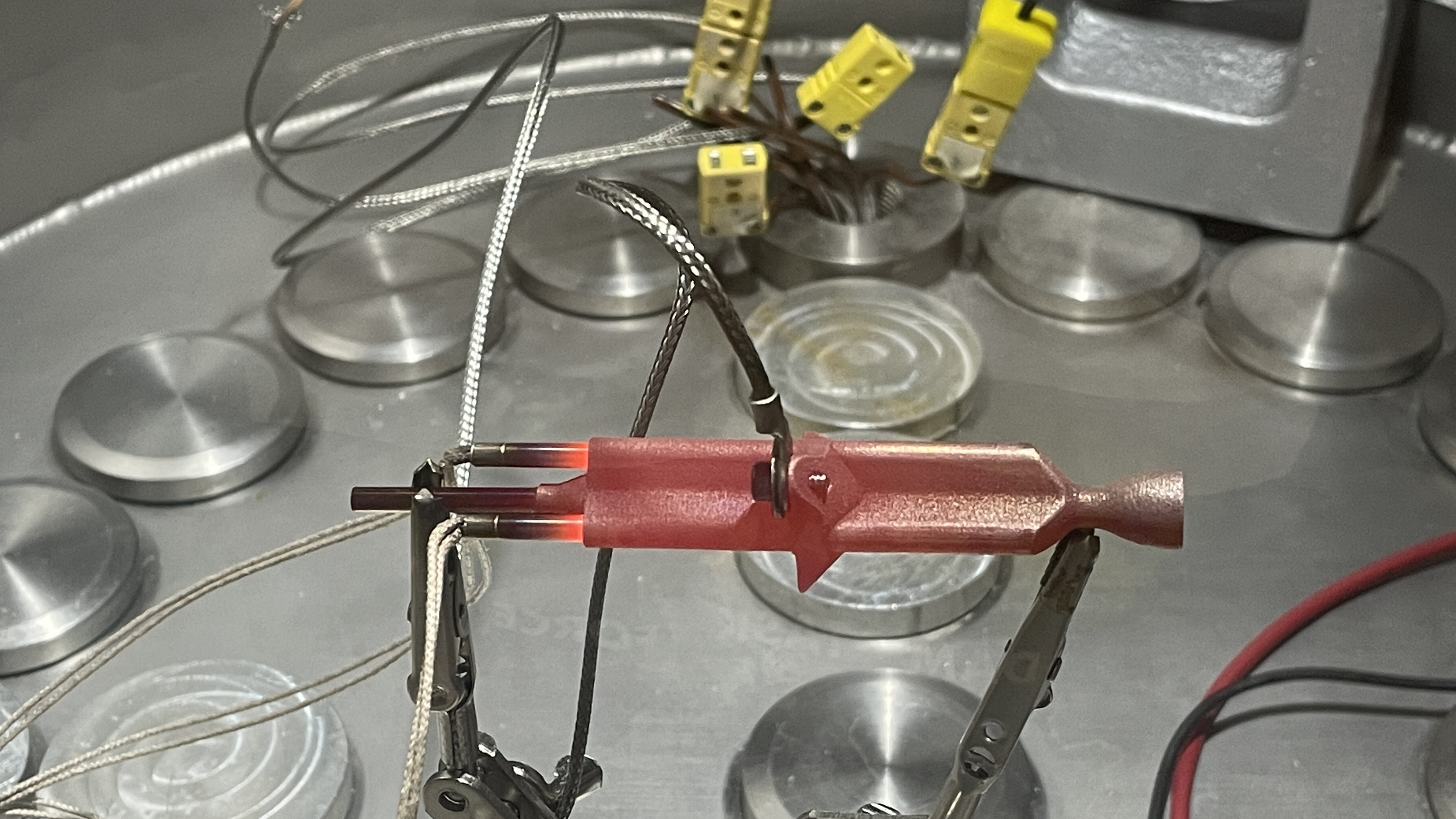 - Finite Element Analysis
- ANSYS Mechanical Enterprise
- SolidWorks Simulation

- Computational Fluid Dynamics
- ANSYS Fluent
- SolidWorks Flow Simulation
- COMSOL Multiphysics

- In-house modeling and simulation codes

- Thermal Desktop
- FloCAD
- RadCAD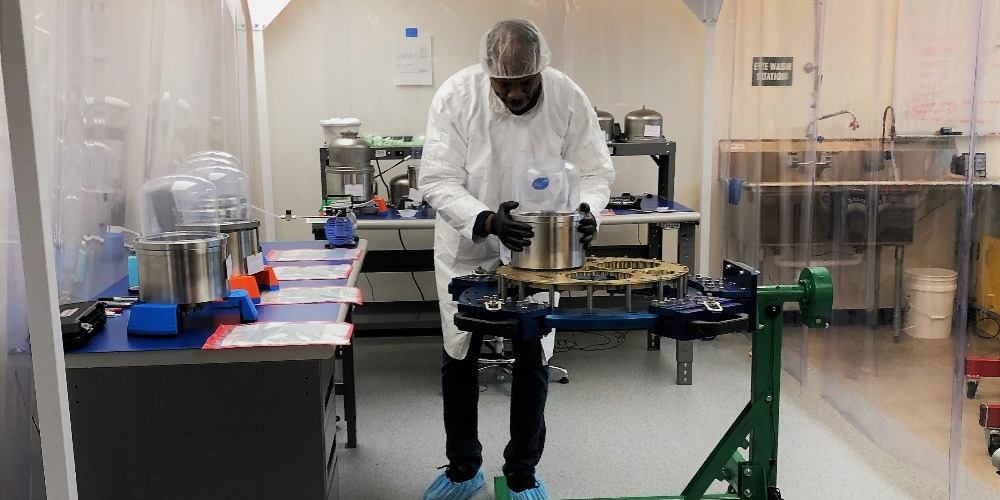 - IPC-A-610
- J-STD-001
- IPC/WHMA-A-620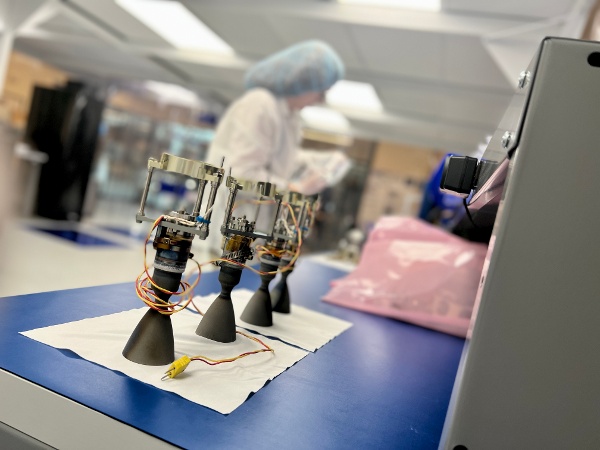 2017
Benchmark Space Systems founded in S. Burlington, VT
2020
Benchmark acquires Tesseract Space in Bay Area, CA
2021
Halcyon Heritage Mission (s) launches on SpaceX Transport 2 rideshare mission
January 2022
Benchmark Space Systems UK Ltd established
August 2022
High-thrust Collision Avoidance (ColA) Kit added to Benchmark offering
October 2022
Benchmark acquires Alameda Applied Sciences Corporation's Metal Plasma Thruster technology and launches first electric propulsion offering, Xantus
2024 and Beyond
Missions scheduled for 2024 and beyond