Press Release: Benchmark Space Systems Nearly Triples Team, Expands Global Production Capacity In 2022 to Meet Rising Propulsion System Demand
Press Release
Benchmark Space Systems Nearly Triples Team, Expands Global Production Capacity In 2022 to Meet Rising Propulsion System Demand
Growth highlights include product launches, GNC engineering, C-Suite hires, 5-year production capacity bump to 1000 engines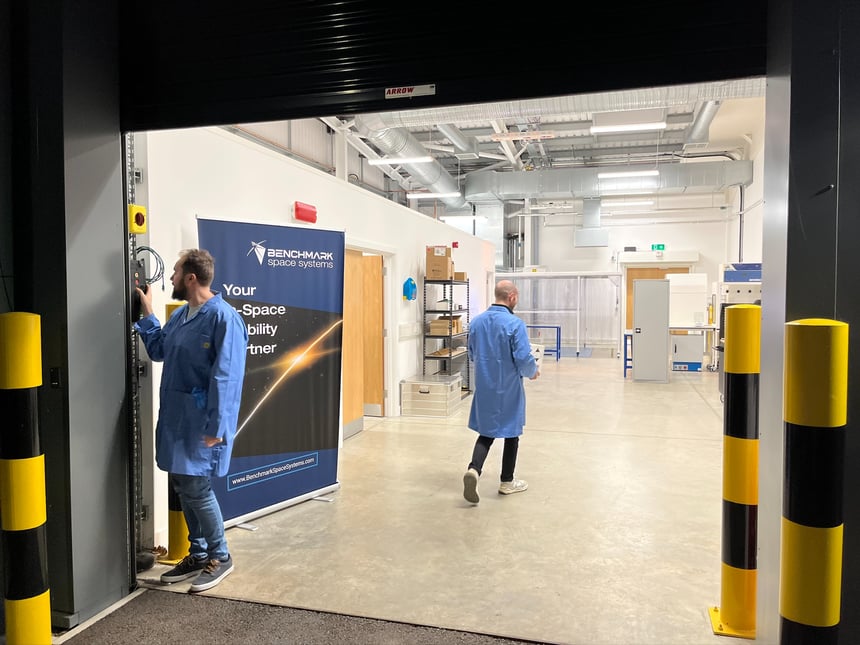 Burlington, Vermont/Bremen, Germany – November 15, 2022 - With its Halcyon propulsion systems playing pivotal roles in key military and commercial space missions this year, Benchmark Space Systems today announced it has tripled its team from 30 to 83 and boosted its 5-year production capacity to one-thousand engines – all in the last twelve months to meet rapidly rising demand for its mission-proven thrusters.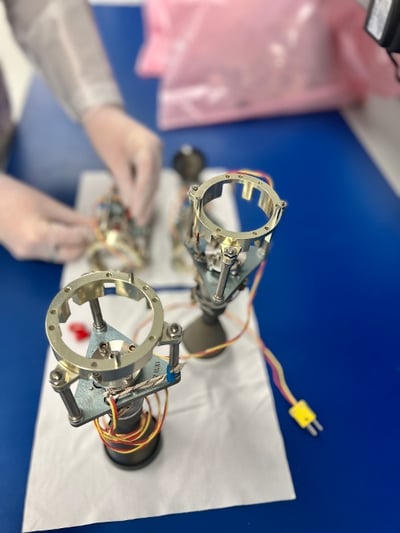 Benchmark has booked more than 250 engine orders, with the majority of those systems being built and tested at the company's headquarters facility in Burlington, Vermont, where the firm's wave of recent hires includes new key executives, Wesley Grove, Senior Operations Manager and Matt Bradley, Vice President of Finance. Benchmark also appointed Kent Frankovich as Vice President of Electric Propulsion, who will be based at Benchmark's pre-delivery system test center in Pleasanton, California.

Benchmark has expanded its Guidance, Navigation and Control (GNC) software engineering team to further develop its SmartAIM™ GNC for unprecedented operational versatility aboard cubesats, microsats and ESPAs powered by its Halcyon chemical and new Xantus electric metal plasma thruster (MPT) propulsion systems – as well as complementary thrusters and positioning subsystems.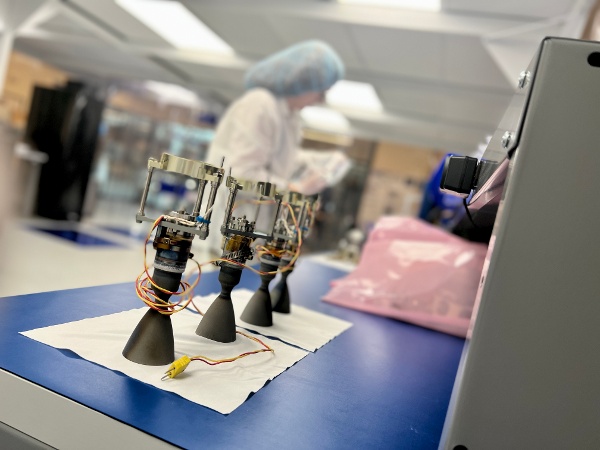 Benchmark also announced it is ready to initiate propulsion system production at its new UK manufacturing and test facility at the Westcott Innovation Centre Northwest of London in Aylesbury, England. A collaboration with UK-based Satellite Applications Catapult enabled Benchmark to accelerate the build out of its European assembly and clean room operations in less than six months.

The first propulsion engines to roll off Benchmark's new UK production line will be Halcyon Avant bipropellant systems destined for Space Forge satellites, which are designed to return products made in space back to Earth. While the down mass re-entry market attracts much skepticism and scrutiny, it is a key aspect of the in-space market, proven and practiced for years by SpaceX.
"The space market has seen our performance on orbit, and our breakthrough chemical, electric, and hybrid propulsion systems, and has responded with major engine orders we will deliver over the coming months. We have quickly emerged as the company that empowers leading satellite manufacturers and operators by unleashing the full potential of their missions with the best in-space mobility solutions," said Ryan McDevitt, Benchmark Space Systems CEO. "Benchmark continues to grow exponentially, nearly tripling the size of our team this year alone and expanding our five-year production capacity to one-thousand engines in the U.S. and the UK. Benchmark is inking major contracts to enable mission-critical government and commercial space programs, and we have the people and infrastructure in place to deliver on the exciting demand."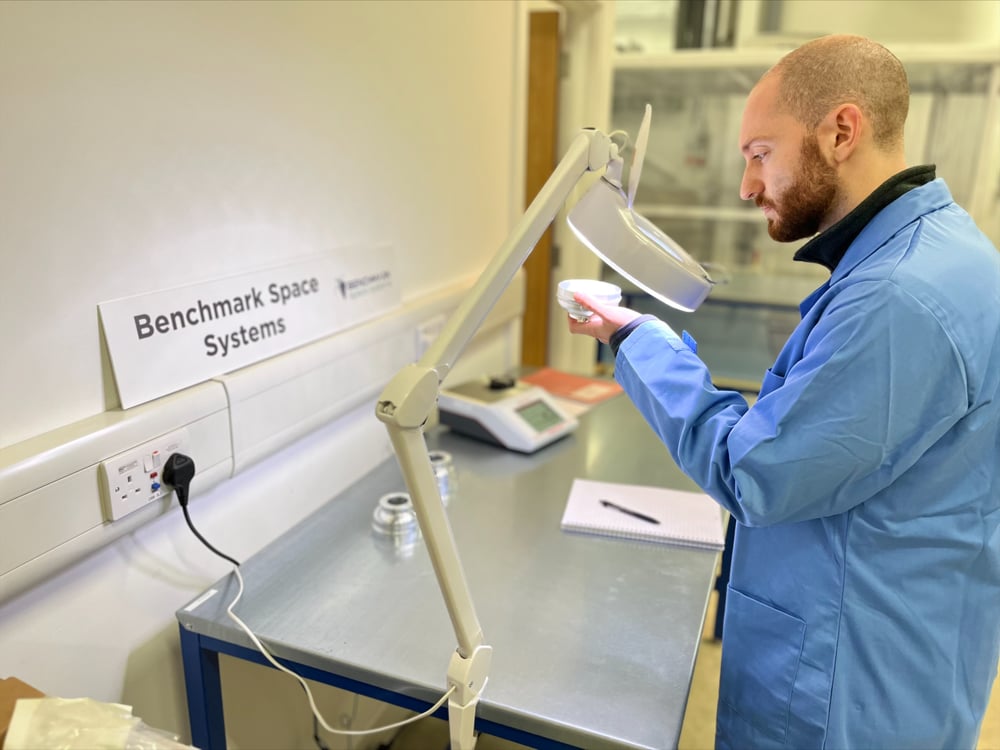 "Benchmark's UK expansion is an important piece of our global strategy, as we are now very well positioned to meet the specific needs of the European space market with tailored chemical, electric and hybrid propulsion solutions," according to Mark Arthur, Benchmark's Director of European Operations. "Our alignment with S.A. Catapult has allowed Benchmark to stand up our UK manufacturing and testing capabilities in record time at the Westcott Innovation Centre, with access to specialized capital equipment available on campus. We expect to conduct our first hot fire testing early next year, and we will be exchanging ideas, capabilities and technologies across our teams in the UK, Vermont and California to solve key challenges for customers and partners around the world – from in-space manufacturing to space debris and collision avoidance."

"We are thrilled to see our facilities at the Westcott Innovation Centre play a role in Benchmark's ability to accelerate the production and testing of propulsion systems customized to the requirements of UK and European space demands," said Sam Adlen, Chief Strategy Officer for Satellite Applications Catapult. "Benchmark brings incredibly innovative propulsion systems and technologies to the region and is on the verge of rolling its first tailored offerings off its Westcott assembly line."
Related Industry News:
About Benchmark Space Systems
Benchmark Space Systems is a full life cycle in-space mobility provider, delivering products and partnerships from mission planning through decommission. Founded in 2017 to develop green propulsion technologies and flexible product configurations to market, the team's rapid growth and focus on the development and sustainability of a democratized space domain has resulted in a product lineup of turn-key propulsion systems for 3U cubesat through ESPA and OTV class spacecraft in LEO, GEO, and beyond. Benchmark's patented and proprietary innovations focus on eliminating customer pain-points and increasing asset value for unparalleled ROI. To explore how Benchmark can help improve your mission, from rapid orbit insertion to advanced RPO (Rendezvous and Proximity Operations