CEO Ryan McDevitt Addresses Graduate College Students at the University of Vermont Commencement
CEO Ryan McDevitt Addresses Students at the University of Vermont Graduate College Ceremony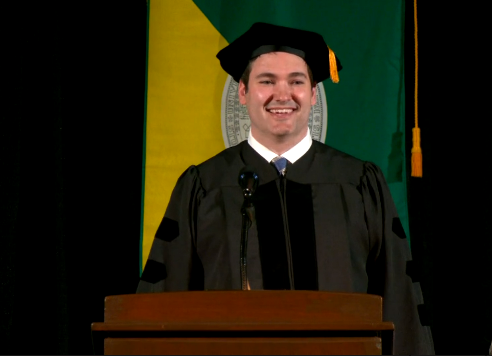 Benchmark's CEO Ryan McDevitt, G '14 addressed the students at the University of Vermont as the Commencement Speaker at the Graduate College Ceremony. Ryan shared his journey from graduate research in propulsion technology to building a space company in Vermont.
According to the University's website, "McDevitt and (Professor Darren) Hitt co-invented technologies that became the basis of Benchmark's first marketable technologies. McDevitt and Benchmark Space Systems maintain a close relationship with UVM, supporting senior design projects, graduate students, and research groups working on space-related endeavors."
"My time at UVM has changed the entire trajectory of my life. The support I received as a student and an alumnus has helped to make something I could have only dreamed of in the Fall of 2009 a reality." - Ryan McDevitt
Watch Ryan's commencement address below.‍
‍