Join Us at Satellite 2023 in Washington, DC, March 14-16, 2023
Join Us at the SmallSat Symposium
Meet members of the team in Washington, DC, March 14-16, 2023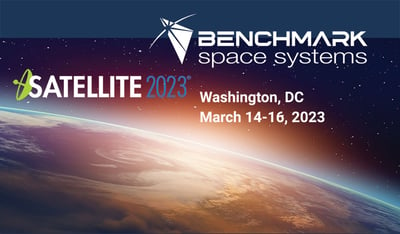 Visit members of the Benchmark team at Booth 2261. Learn about our pre-integrated chemical + electric hybrid propulsion solutions for unprecedented versatility, optimized SWAP-C and increased mission ROI.
Since 1981, SATELLITE has been pivotal in forging the path forward for the space & satellite communities. The industry's growth is accelerating, making this year's event even more important.
Book time with members of our team via our calendar booking tool.
Learn more about Satellite 2023
‍