SatMagazine - A Conversation With Chris Carella
A Conversation with Chris Carella
Vice President of Business Development, Benchmark Space Systems
With revenue growth over 400 percent last year, and five milestone missions set to launch in 2021, Benchmark Space Systems, a propulsion solution innovator, for the past two years has exceeded their fundraising and growth expectations.
Benchmark Space Systems Executive Vice President of Business Development, Chris Carella, talked with SatMagazine about the company's focus for 2021, which he stated will continue to redefine the propulsion sector — and investors are taking note.
Read the full SatMagazine article here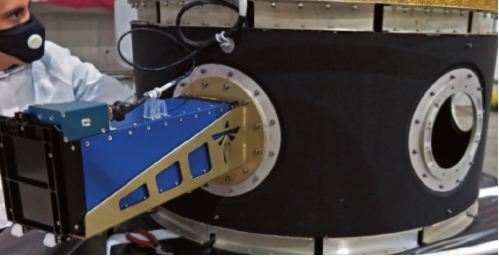 Benchmark's BSS1 Satellite, designed and built in partnership with NearSpace Launch, being integrated into Firefly's Alpha separation ring. Photo is courtesy of the company.