Join Us at the Space Suppliers Summit in Glasgow, Scotland October 4-5, 2022
Join Us at the Space Suppliers Summit
Meet members of the team in Glasgow, Scotland October 4-5, 2022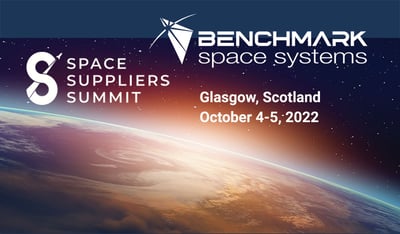 Come visit members of the Benchmark team and learn how we are growing to support demand in the European market, and how we are able to rapidly reconfigure and bundle solutions to optimize for your mission, from cubesat to ESPA in LEO, GEO, and beyond.
The Space Suppliers Summit takes place at the Technology & Innovation Centre Glasgow on 4-5 October. Scotland's space sector covers a wide range of areas, from satellite and rocket manufacturers to launch facilities and research and data analysis.

This year's summit will give companies the opportunity to engage and network with potential customers and suppliers through BCI Aerospace's business to business meetings programme, and learn about key developments taking place in the sector. Find out more about the summit by clicking here.