The Orbital Mechanics Podcast Interview with Chris Carella and Dr. Mahadevan Krishnan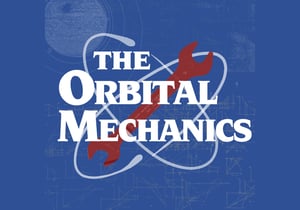 Dennis Just of The Orbital Mechanics Podcast, interviewed Benchmark EVP, Business Development & Strategy, Chris Carella and Dr. Mahadevan, CEO & Founder of Alameda Applied Sciences Corporation for "Episode 373: Downlink." The interviewed took place live from the SmallSat Conference in Logan, UT on August 10, 2022. Benchmark had just announced the upcoming acquisition of AASC's metal plasma thruster technology, enabling the company to offer hybrid high-thrust CP + high-endurance EP systems.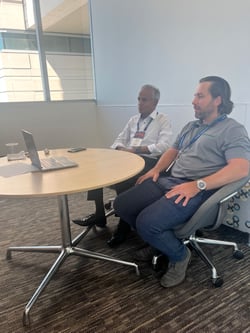 Chris states, "Benchmark is your in-space mobility partner. We're creating an 'easy button' for space, if there is one. We're doing our best to bring components and elements of mobility together to make it easier for the satellite integrators and operators to acquire access to that technology and use it."
Dr. Krish shares the vision for hybrid CP + EP systems. "Give me a mission, and I'll show you how you can do it with a package that has less mess, less volume, and still gets the job done. What's not to like that about that if you're a satellite maker and a mission planner. That's what we bring to the party."
Check out the episode below on The Orbital Mechanics website, beginning at 32:36 for the interview: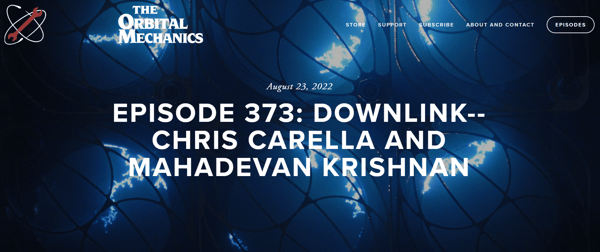 Also available on Apple Podcasts: