The Orbital Mechanics Podcast Interview with Jake Teufert and Chris Carella
The Orbital Mechanics Podcast interview with Benchmark's Jake Teufert and Chris Carella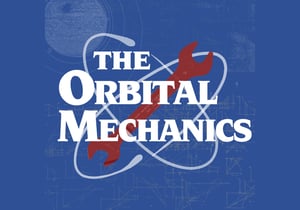 This week the hosts of the The Orbital Mechanics Podcast interviewed Benchmark's Chief Technology Officer, Jake Teufert and Chief Commercial Officer, Chris Carella for "Episode 434: Downlink." (Chris was also featured in the podcast's Episode 373, shortly after we announced the acquisition of AASC's metal plasma thruster technology and our COLA Kit.)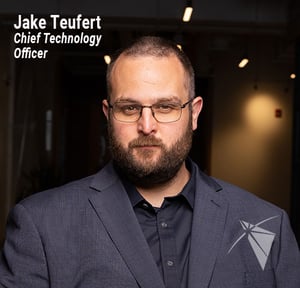 "2024 is the year of 'shut up and fly' ...really pushing the execution and the delivery of hardware where we are living the story we're telling..." - Jake Teufert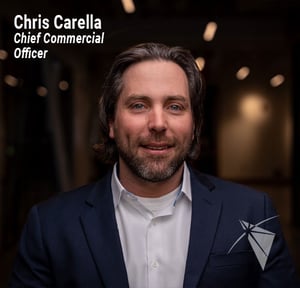 "[Operators] thought there might be a three or four maneuver requirement over the lifetime of a satellite, they're seeing up to monthly maneuvers... This ability to be agile is showing up in situation in the commercial markets and recently showing up in solicitations for government end-use." - Chris Carella
The episode covers a spectrum of topics, including:

- Green propellants and a brief history of hydrazine, high-test peroxide, and ASCENT

- Green does not mean safe when it comes to propellants. The difference between green and traditional propellants are the precautions needed to handle it safely, which has implications for cost and complexity. Check out our Propellant Comparison Chart for more information.
- How the industry currently operates on unregulated maritime law where larger players connect and cooperate directly. The communication method and the manual coordination of maneuvers is not scalable as more satellites enter crowded-LEO space. Our recent panel at ASCEND delved into this topic.
- The economics of space traffic management (for 1-3% of satellite cost for a subsystem like a COLA Kit, operators can mitigate risk and empower their on-orbit assets.)
- How tools like Benchmark's SmartAIM™, COLA Kit, and Kayhan Space's Pathfinder are being pre-integrated to connect some of the many elements of space traffic management solutions - reducing latency and improving threat resiliency from data processing to dynamic maneuver.
- How Benchmark is navigating the next phase of maturity and production readiness of its flagship products and the importance of capturing and building an internal and industry knowledge database. The team's 4th generation of hardware was developed through hard-won lessons and marks an improvement in cadence and execution.
- How the team's new 40,000 square-foot headquarters and expanded capabilities will reduce manufacturing and test lead times to deliver on the demanding quality, mission assurance, and schedule our mission partners rely on.
- And much, much more...
Check out the episode below on The Orbital Mechanics website, beginning at 22:10 for the interview:

Also available on Apple Podcasts: